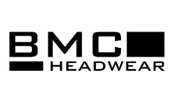 Beanies BMC Headwear
BMC Headwear is a young and dynamic brand held high by its founder, Brian Mc Allister, and created in Ohio in 2009. The story says that Brian, incorrigible user of beanies since its childhood, had the idea to launch his brand when the grandma of his roommate offered him a knitted beanie. Combining his urban universe with the knitting, he created a brand that suits him, rapidly adopted by skaters, graffiti artists and BMX fans.
Read more ...

The success of the brand resides in the quality of its products, its lines and colors, and above all in the fact that it offers its items under two collections. Thin and lightweight models for the summer and thicker fabric for the winter. No more excuses to spend a year without a beanie!