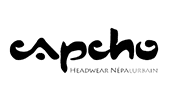 Beanies Capcho
"Good is the action that doesn't bring any regret, and which result is welcomed with joy and serenity"; this is the phrase of Buddha that is held high by Capcho -- that new brand of beanies that is only interested in fair trade.
Read more ...

Halfway between two mountain chains -- Nepalese and Savoyard -- these pioneers created the "Nepalurban" beanies of which we are absolutely fans!
No results for this search.

Go home